Shelter Rock Young Adults Ministry is for high school graduates and up. Our vision is to see young adults discover, own, and thrive in their faith. We want to help people fulfill God's purposes for our lives of evangelism, fellowship, worship, discipleship, and ministry.
Campus Ministry
Many of our young adults are in college, and we encourage them to be a part of the campus ministry at their school.
Annual Retreat
Each year we go away for a weekend retreat to have a special encounter with God and to grow in our relationships.
Community (Fellowship)
Regular Fellowship Activities
Always a lot of fun, some of our past activities have included bowling, coffee-house nights, going to the beach, shopping, apple-picking, going to the movies, and going out to eat.
Outreach (Ministry & Evangelism)
Local Community Service
Throughout the year we plan times to go out and serve our community. Whether cleanup, light construction, helping someone move, or feeding those in need, we want to join together to express the kindness of God in practical ways.
Missions Trips
We also participate in Shelter Rock Church's annual missions trips.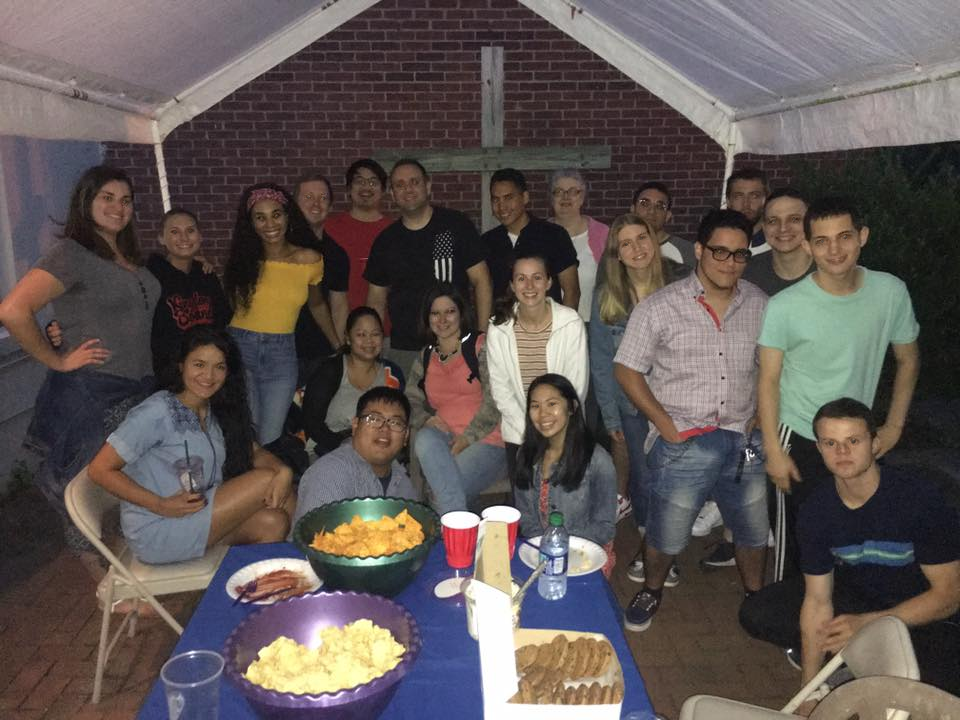 Contacts:
Mark Santiago, Ministry Coordinator


Follow us @ShelterRockYAM on